Amanda Conway, OTD, OTR/L
Topics: Dementia
On this episode Amanda Conway, OTD, OTR/L discussed her capstone project, "Enhancing Participation & Engagement in meaningful Activities Among Persons with Dementia."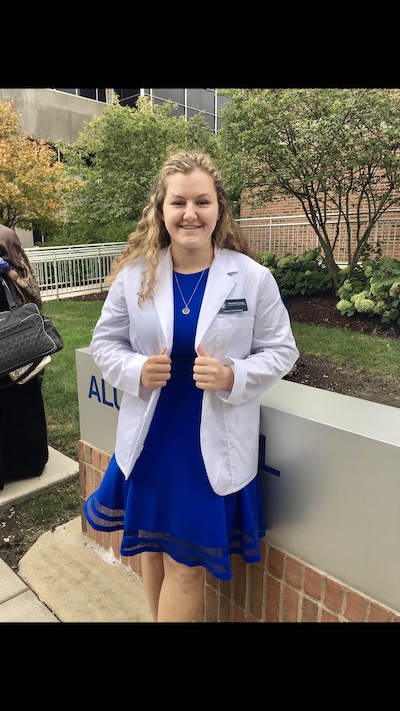 Resources Discussed in this Episode:
Trahan, M. A., Kuo, J., Carlson, M. C., & Gitlin, L. N. (2014). A systematic review of strategies to foster activity engagement in persons with dementia. Health education & behavior: the official publication of the Society for Public Health Education, 41(1 Suppl), 70S–83S. https://doi.org/10.1177/1090198114531782
Hay, M. E., Mason, M.e., Connelly, D. M., Maly, M. R., & Laiberte Rudment, D. (2020). Pathways of Participation by Older Adults Living in Continuing Care Homes: A Constructivist Grounded Theory Study. Activities, Adaptation & Aging, 44(1), 1-23.
Egan, M. Y., Dubouloz, C.,J., Leonard, C., Paquet, N., & Carter, M. (2014). Engagement in Personally Valued Occupations Following Stroke and a Move to Assisted Living. Physical & Occupational Therapy in Geriatrics, 32(1), 25–41.